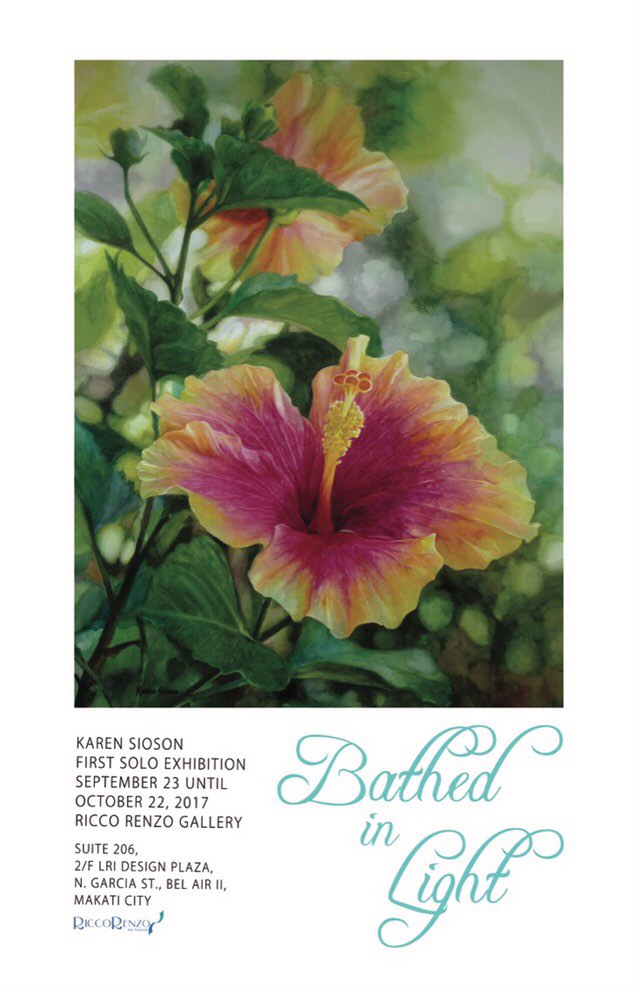 Inviting you all to my first solo exhibition at the Ricco Renzo Gallery, September 23 - October 23, 2017.
Opening reception will be on the 23rd of September, Saturday, 6 - 9 pm.
Guests of honor:
Rachelle Medina, UP ID, editor of Real Living and Evangeline Cheng, Ikebana International, Manila Chapter.
Ricco Renzo Gallery
Address:       Suite 206, LRI Design Plaza N. Garcia st. Bel Air 2, 1209 Makati
Landline:      (02) 898-2545
Mobile:         (0917) 813-5817
Email:           art@riccorenzo.com
Click here to go to event link on Facebook